Structural Repairs
For over 30 years, ServiceMaster Absolute has provided high-quality structural repair services and out-of-this-world customer service throughout Carlsbad, Chula Vista, Corona, and other surrounding areas in the Greater San Diego Region.
At some point in just about every building's life, there is a need for some form of structural repair. Many elements of a building are susceptible to natural wear and tear, and performing maintenance is essential to the building's longevity and usefulness. Our services cover all the bases when it comes to structural repair. Keep reading to find out what ServiceMaster Absolute can do for your building.
Drywall Repair and Patching
If your drywall needs work, we're more than happy to perform repairs and patching. Additionally, if you have a need for new drywall altogether, we can install it for you. There are many reasons why drywall repair and patching might be necessary for your building:
Repairing a hole in the wall caused by accidental damage
Fortifying existing drywall to improve longevity
Smoothing out chips or dents
Creating uniform consistency for a new paint job
Mudding and Plastering
While drywall has become the de-facto method for most buildings, there are structures that utilize plaster. We offer mudding and plastering services that cover a similar scope as our drywall services. If you're unsure whether drywall, plastering, or mudding is necessary for your situation, contact us, and our trained experts will be able to diagnose your situation and let you know which service is right for you.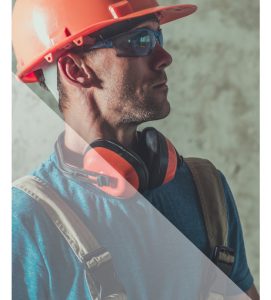 Painting and Flooring
Your paint and floors are among the components of any commercial building that are the most susceptible to natural wear and tear. Here are some of the ways that ServiceMaster Absolute can provide quality restoration to these areas:
Carpet Cleaning and Replacement: Carpets accumulate a significant amount of dirt and grime over time, especially in commercial contexts where countless people are walking over them all day in their shoes. We can provide extensive carpet cleaning, or if it's necessary, full carpet replacement.
Hard Floor Repair and Replacement: Got tiles that are chipped and falling apart? Tired of your fake wood laminate floor? We can do repairs on your existing hard floor, or swap it out with something new.
Interior Paint Jobs: There are many occasions where a new paint job is necessary. Sometimes you can't touch up small damages without repainting the whole wall if you no longer have access to the original color. In other occasions, you might just want something new. ServiceMaster Absolute can help with both of these things.
Quality Restoration Services Throughout San Diego, California
ServiceMaster Absolute is a leader in the restoration business, having served the San Diego area for over thirty years and counting. You won't be disappointed if you choose us for your structural repair needs.
Additionally, we offer a variety of other restoration services. If your building has been plagued by water damage or fire damage, we have the tools to help. Alternatively, if you're looking for general sanitation just for the sake of cleanliness, we can do that too.
Whether you're in Riverside, San Diego, or any of the surrounding areas, ServiceMaster Absolute is the company to call. Contact us today!